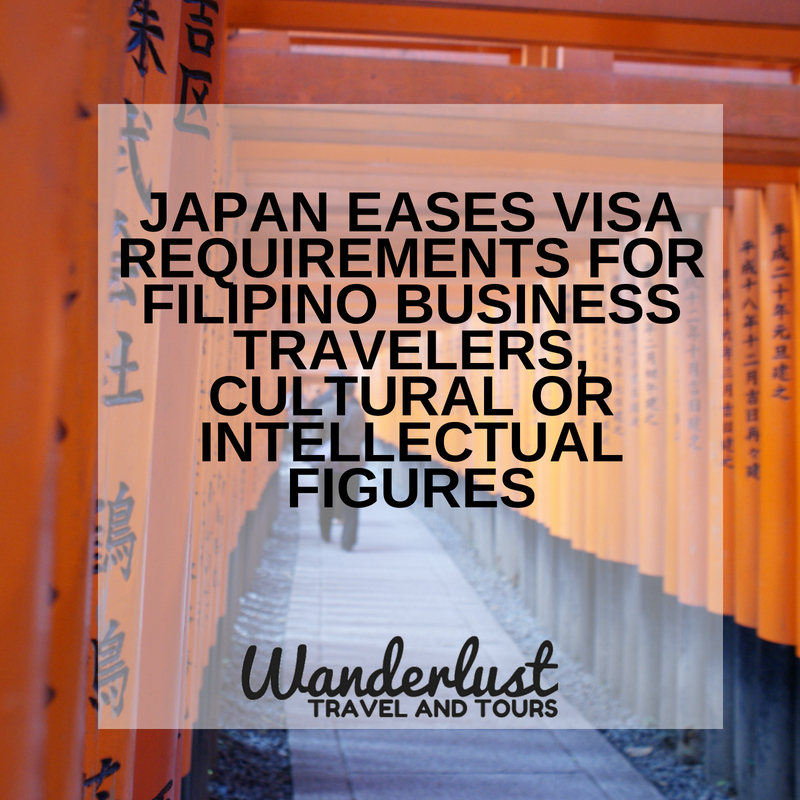 The Embassy of Japan in the Philippines on Wednesday announced it will loosen visa requirements for Filipino visitors with business purposes, with the aim of promoting exchanges of people between the two countries.
The new rule, effective August 1, will extend the maximum validity period of multiple-entry visas for Filipino visitors from the current 5 years to 10 years, while the scope of applicants eligible for the visas will be also expanded.
Medical doctors, lawyers, and certified public accountants will also be applicable to visas for cultural and intellectual figures, which Japan has restricted to some occupations such as university professors.
"The relaxation of visa requirements is expected to contribute to improvement of convenience for tourists and increase in repeat visitors as well as further advancement of people-to-people exchanges between Japan and the Republic of the Philippines," the Embassy of Japan said in a statement.
The following applicants may apply for a multiple entry visa for business purpose:
A regular employee of a public (government) enterprise
An employee of a private company which is listed on the stock exchange (including Japan and third countries)
A regular employee of a Japanese-affiliated company which is a member of the Japan Chamber of Commerce and has a management base in Japan
A regular employee of a joint venture company, a subsidiary company or a branch office of a company which is listed on the stock exchange (including Japan and the third countries)
A regular employee of a private company with constant business transactions with a Japanese company which is listed on the stock exchange
A regular employee of a company among the "Top 1,000 Philippine corporations in terms of gross revenue"
A regular employee with a travel record to Japan for business purpose and travel records as temporary visitor to G7 countries (except Japan) in the last three years
A regular employee with more than three travel records to Japan for business purpose in the last three years
The same visa requirements will also be applicable for the following cultural or intellectual figures:
An artist (Fine Art, Literary Art, Music, Stage Play, Dance etc.) , a specialist in humanities (Literature, Law, Economics etc.), or a scientist (Technology, Medicine etc.) who has relevant accomplishments
A lawyer, certified public accountant, patent attorney, judicial scrivener, notary, medical doctor who has a national or international qualification and actually working as the same position.
An amateur sports player who has relevant accomplishments
A full-time professor, assistant professor, or lecturer of a university or a college
A director or higher post of a national or public research institution or a museum
A Diet member, government official, local assemblyman, local government official
Here are the visa requirements:
1. Philippine Passport
• Broken passport is not accepted. Passports must be signed and must have at least two (2)
blank visa pages.
2. Visa Application Form
• Available at the Embassy website, at the entrance of the Embassy or at any of the accredited
travel agencies.
• Application form should be filled out all items correctly, If item is not applicable, please fill in
[N/A]. Embassy may not accept application with blank item, no signature or no date in the
form; may deny the application that is filled out incorrectly or wrong information.
3. Photo
• Specs: 4.5cm x 4.5cm, with white background
• Photo must be taken within 6 months.
• Please write applicant's name and birthdate on back side of the photo.
• Photo must be pasted on the application form.
4. Employment Certificate (with applicant's salary, tenure and position)
• Owner of a company should submit a copy of "Certificate of Business Name Registration" issued by Department of Trade and Industry or Philippine Securities and Exchange Commission
5. Documents to prove the applicant is qualified for one of the categories abovementioned
A.1(1) ~ (8), A.2(1) ~ (6).
• If qualified for abovementioned A.1(7) or (8),current or old passport that shows Japanese and G7 countries'(except Japan) temporary visitor visas as well as entry stamps in the last three years.
• If qualified for abovementioned A.2(2),Copy of ID card(issued by Profession Regulation Commission)
6. Explanation letter for requesting multiple-entry visa (must be made by applicant)
• Please fill in embassy prescribed form "Reason For Requesting Multiple Entry Visa", check items that apply and fill in reason for request.
7. A letter of explanation stating the reason of applying for the multiple visa (letter of mission or travel requisition by employer, etc.) * for business purpose
8. Documents to prove kinship ( birth certificates, marriage certificate and copy of passport and visa page of the multiple entry visa holder (parent or spouse)
For more details, check the official website of the Embassy of Japan.
-- ABSCBN NEWS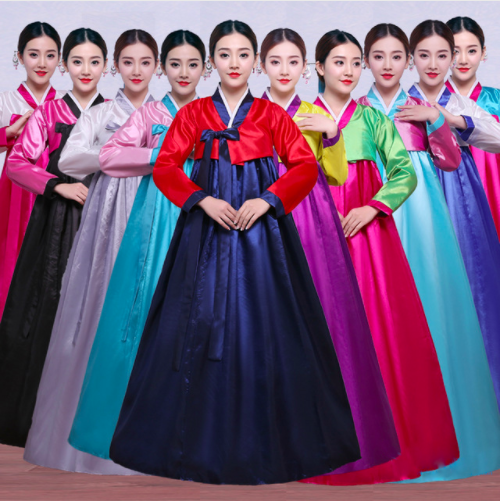 Hanbok is the traditional attire of the Korean people. Worn daily up until just 100 years ago, these days it is only worn on festive occasions or special anniversaries. It is a formal dress and most Koreans keep a hanbok for special times in their life. While the traditional hanbok was beautiful in its own right, the design has changed slowly but surely over the generations. The core of hanbok is its graceful shape and vibrant colors, which have had a major impact on the modern fashion industry. It is hard to think of hanbok as everyday wear but it is slowly being revolutionized through the changing of fabrics, colors and features, reflecting the public's desires. Many aspiring hanbok designers have altered hanbok for everyday wear with traditional elements at the basis of the garment but have a distinctly modern feel.
Features of Hanbok
The unique lines of hanbok appear at their greatest when the wearer is in motion. Hanbok is creative and expressive in its design. Another special feature about hanbok is the shape, having a slim top and wide bottom, similar to a bell. The jacket should be tight and fitted while the skirt is relaxed. The tightly fitting jacket attractively reflects the shape of the upper body. The wide sleeves and flexible skirt flatter the wearer's gracefulness by hiding the movements of the lower body, so the wearer appears to be floating on air. Hanbok fabric is colored using natural dyes. The colors of nature are imbued in the cloth, giving hanbok a depth and richness not found from artificial dyes.
Modern Hanbok
For modern Koreans, hanbok is the formal clothing worn during Korean holidays or on special occasions. Children wear hanbok on their first birthday and adults wear it for their wedding ceremony or major events within the family. Hanbok is also worn for funerals and is still used as casual wear in villages or districts where the traditional ways of life are being maintained.
Although hanbok has become the ritual dress of choice worn only on traditional holidays, Koreans' love for hanbok is tremendous. The popularity of Korean historical dramas is causing many visitors to take more interest in traditional Korean attire as well.
Source: KTO