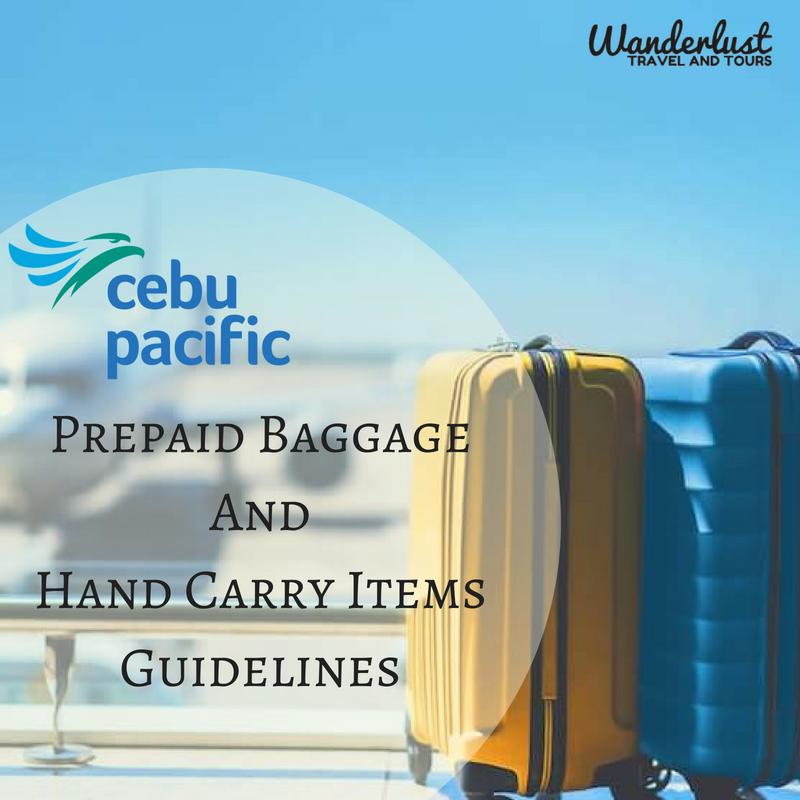 -Effective tomorrow, 15kls check in baggage will no longer be available during initial and add on baggage booking
-(3) Options will be available (Standard - 20kgs), Large - 32kgs) and Extra Large - 40kgs)
-For Cebgo Flights, only (Standard 20kgs) will be available
-For hand carry items:
1) Piece – each seared passenger is entitled to 1 hand carry item and 1 small item
2) Size – a hand carry item must not exceed 56x36x23 cm. Commonly, these are wheeled bags and backpacks that fit in the overhead bins.
3) Size – a small item must not be exceed to 35x20x20 cm. Commonly, these are handbags, purses and laptop bags that fit under the seat.
4) Weight limitation of 7 kilos for the hand carry item, operations to intercept in excess of the piece and size policies only.
5) Assistive and medical items, retail items bought airside, food for babies are allowed on the top of the allowances.
Categories: None